Trade Shows
2020 Taiwan Hardware Show (THS)
Date: October 13th ~ 15th
Venue: Taichung International Exhibition Center (TCIEC)
(No.1,Section 3,Zhongshan Road,Wuri District,Taichung City)
Booth: to be advised
http://www.hardwareshow.com.tw

2020 Taiwan International Fastener Show
Dates: Oct 14-16, 2020
Venue: Kaohsiung Exhibition Center
Booth: S1416a
http://www.fastenertaiwan.com.tw

Organized by: Bureau of Foreign Trade, MOEA
Implemented by:
Taiwan External Trade Development Council (TAITRA)
Taiwan Industrial Fasteners Institute (TIFI)

2020 International Fastener Show China
Date: Nov 03-05
Venue:Shanghai World Expo Exhibition & Convention Center
(Address:1099 Guo Zhan Road,Shanghai,China)
Booth: 1731, Hall 2
http://www.afastener.com

Taiwan Fasteners Trade Mission to Japan
The Taiwan External Trade Development Council is honored to lead a Taiwan Fasteners Trade Mission delegation consisting of 22 excellent Taiwanese suppliers to Tokyo and Osaka in November. Contact SRC Team for more details.


2020 INTERNATIONAL EISENWARENMESSE KOLN
Postponed to February 2021
http://www.eisenwarenmesse.com



News
Counterfeiting of Our SRC Brand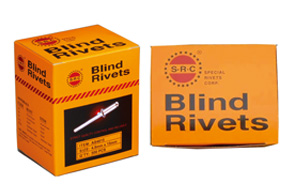 Recently, our customers found the counterfeit products of our SRC brand in Yiwu and Yuyao in Zhejiang Province and Hebei Province as well.These counterfeit products are with inferior quality packaged under misrepresented brands such like SRO, SRP, SRK, FRO and more. We urge consumers to purchase directly from us or our authorized agencies.